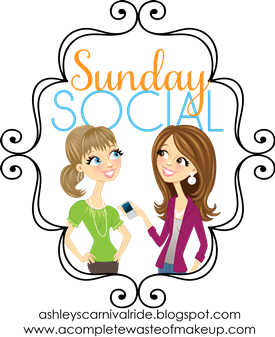 This week's theme is "Things I Love About Fall." Fall is my favorite season, and September and October are my two favorite months out of the year. Yes mom, they even beat December and Christmas. Up here in Maine, it means the tourists are going home, and we finally have the state back to ourselves. It means other things too, you'll see!
Our Anniversary
Okay, so maybe I'm cheating a little with this one, our anniversary is on September 11th, which is
technically
still summer, and throughout wedding planning, I insisted that we were having a summer wedding. Let's be honest, September is one of those months that can go either way, and depending on the year up here sometimes our anniversary feels like summer time, other times it definitely feels like fall.
Foliage
Depending on what part of the state you are in, the leaves start changing colors anywhere from mid-September through to early October. Forests of green turn into bright oranges, reds, yellows, and even some deep purples.
Can you believe this is the only picture I can find of me in a hoodie? The Harley isn't that bad either. Tom, you need to start taking the camera from me or something
Hoodies
I love the fall weather, when the air gets a slight crispness to it, but it's not yet cold. The kind of weather where a hoodie and a warm pair of socks will do the trick and it is still possible to enjoy the outdoors.
Apple Picking
Definitely a fall staple out here, along with picking up pumpkins and squash. This brings about another favorite thing about fall, the beginning of baking season. Fall means I can turn off my air conditioner, open the windows, and bake without heating the house up. My house permanently smells of cinnamon, baked apples, and pumpkin during fall.
Country Fairs
I have been going to fairs since I was a little kid. I remember holding my infant cousin in the back of my grandmother's car while my mom gave her her first taste of cotton candy. When I was a kid, it was all about the rides. As a grown up, I love seeing the animals, the exhibition halls, and, of course, the carnival food.
Halloween
It would be impossible to do a blog post about fall without mentioning Halloween and all the fun that comes with it. Tom and I consider ourselves fairly accomplished pumpkin carvers, for any nerds in the audience, yes, that is Cthulu carved into a pumpkin. Two of our best friends have started the tradition of holding a halloween party every year where we get to dress up and have a good time. I am also looking forward to taking our children trick-or-treating and bobbing for apples, and everything else that is fun about being a kid during Halloween.
Football
And finally, it's not fall without football. Before Tom, I could not have cared less, and I still have a lot to learn. I do enjoy snuggling with the hubby and watching a game, even if I'm often scrapbooking while he is attempting to coach from the couch. It is also fun to pick on people that cheer for different teams, after all, we are Chicago Bears fans living in Patriots country.